You could be forgiven for failing to keep up with Bernie Shankman on the road. After all, he's been riding motorcycles since before most of us were born. "I've been riding since 1939," he says proudly; that's 77 years by my count. Ninety-two years young, the Cayce, South Carolina resident rode a friend's 1929 Harley to high school in the early 1940s, and during the same period rode another Harley, belonging to the local Ford dealership, towing cars in for service with a special hook rigged to the motorcycle!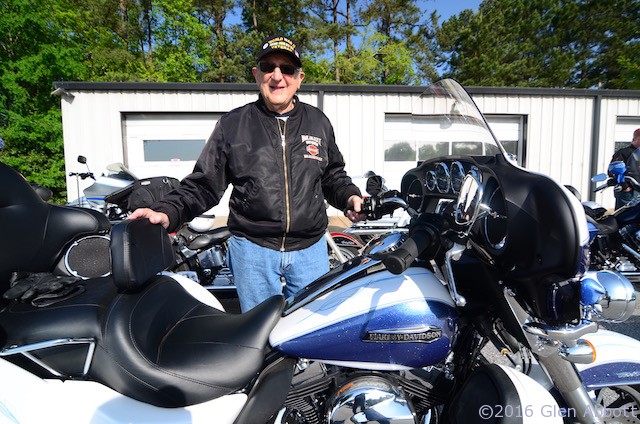 After owning a succession of other motorcycles, Bernie bought his first Harley – an Ultra Classic – in 1990. You might assume he'd switched from two wheels to three long ago, but you'd be wrong. "I bought the trike [a Tri Glide Ultra] last November. At my age, they thought it would be safer for me," he explains.
An Army veteran of World War II and Korea, Bernie retired from the grocery business years ago, but shows no sign of retiring from the lure of the open road. You'll find him riding the mountains of South Carolina and North Carolina, and at H.O.G. rallies in the Southeast. "I'll be riding as long as I can get my leg over the saddle," he says with a laugh.
Like the Energizer bunny, "nothing has slowed me down so far," he claims. When I ask him how many miles he usually rides each year, he replies, "Oh, not too many. Maybe 10-thousand."
Ride on, my friend.