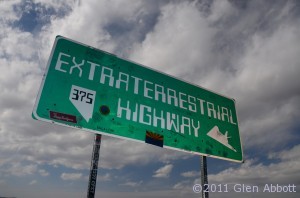 [Rachel, NV] — Signs advising "Low Flying Aircraft" are your first indication. The next is a sign warning "Next Gas 150 Miles." Then an illuminated, flashing advisory: "Cattle in Roadway: Open Range." Hmm, I think; the government really doesn't want you here, even going so far as to send in specially-trained cows to annoy motorists.
I'm approaching Area 51 on Nevada state road 375, officially designated the "Extraterrestrial Highway." The desolate roadway borders the Nevada Test Site, where the government conducted above-ground and underground nuclear tests between 1951 and 1992, and  Area 51, a secret government facility, where — according to conspiracy theorists, at least — space aliens and UFOs consort with scientists and investigators. No one knows for sure, though — at least not anyone who's talking.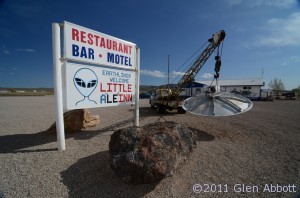 One place they do talk, however, is at the Little A'Le'Inn, a bar, restaurant, and gift shop; the main (and only) attraction in the isolated outpost of Rachel, Nevada, the closest town — if you could call it that — to Area 51. I pull my Harley Road Glide Ultra — borrowed from Harley-Davidson's Los Angeles press fleet — into the gravel parking lot. I'm told that on the weekends, the spot is a destination for bikers from all over, but on this weekday, I'm the only customer.
I sit at the bar, order a World Famous Alien Burger and a Diet Coke, and shoot the breeze with bartender Mark Singer. A friendly enough guy, but he's decidedly noncommittal about whether I'm likely to see any visitors from outer space. "Guess it depends on how much tequila you drink," he says. He tells me he's never seen any extraterrestrials himself, but that lots of locals and visitors have claimed to. Regarding the subject, he shrugs his shoulders. I get it — tourists will come and the bar will make money either way, so no need to get all philosophical.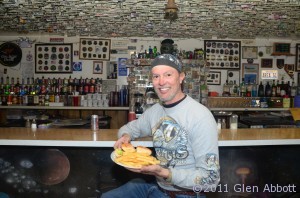 I hate to say it, but the burger kind of sucked, in an overcooked, dried-out way. But no one really comes here for the food, anyway. "We get people from all over the world, hoping to see aliens," the bartender says.
Besides food and drink, the Little A'Le'Inn's gift shop is well-stocked in alien tsotskes — postcards, T-shirts, shot glasses, coffee mugs, blow-up alien dolls — all the usual extraterrestrial memorabilia, along with bottles of special "Alien Tequila" (slogan: "An abduction in every bottle").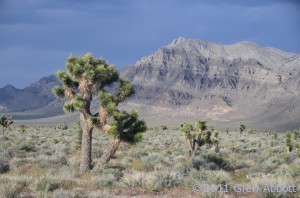 It's late afternoon by now, so I ride back to my overnight lodging in the town of Alamo, 50 miles away, enjoying the scenery, and keeping an eye out for extraterrestrials and top-secret, government-trained cattle in the roadway. I'm disappointed on both counts, but not by the ride and the scenery — it's as beautiful as you're likely to find anywhere.
FOR MORE INFORMATION:
Little A'Le'Inn
HC61 Box 45
Rachel, NV 89001
775-729-2515