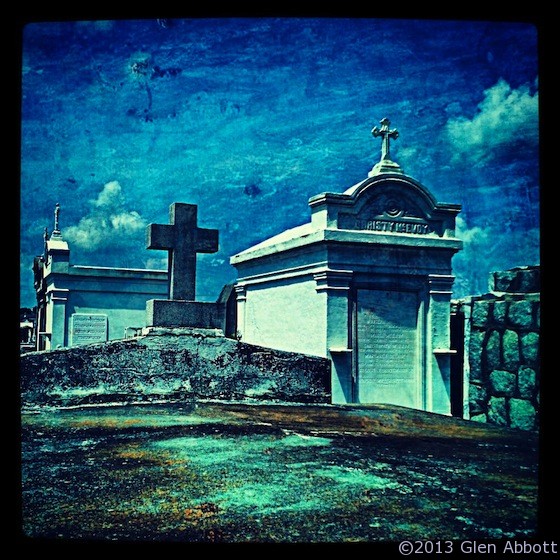 New Orleans, LA — Anyone who's seen the movie Easy Rider will remember the characters' psychedelic experience in one of New Orleans' "cities of the dead." The above-ground crypts were built because a high water table made it difficult to dig graves in the swampy earth.
The graveyard scenes in Easy Rider were filmed, without permission, at St. Louis Cemetery #1 in Tremé.
Today's photo was shot in Lafayette Cemetery #2, another of the city's historic cemeteries.
____________________________________________________________________________________________________________________________________________________________________________
For more information on New Orleans' cemeteries: www.nolacemeteries.com
New Orleans tourism: www.neworleansonline.com