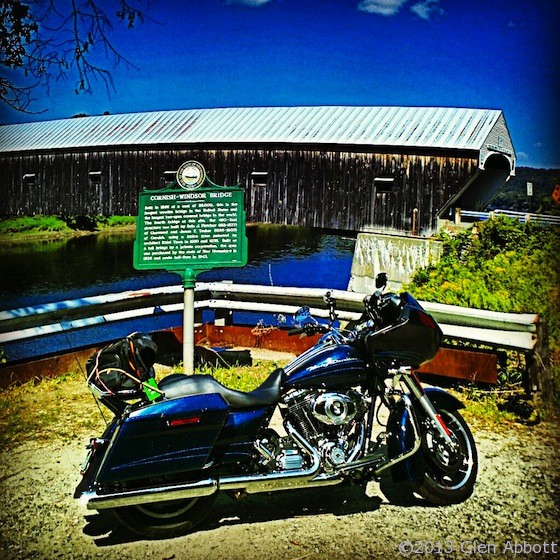 Windsor, VT — In a state known for its covered bridges — Vermont has about 100 of them — the Cornish-Windsor Bridge is a standout. Constructed in 1866, the 450-foot long bridge is recognized as the longest wooden covered bridge in the U.S and the longest two-span wooden covered bridge in the world.
Connecting the towns of Cornish, New Hampshire and Windsor, Vermont over the Connecticut River, the bridge is listed on the National Register of Historic Places and is a National Historic Civil Engineering Landmark as well.
I crossed the bridge last week during Harley-Davidson's Iron Adventure Run in Ludlow, Vermont — an event sponsored by the Harley Owners Group.
Thanks to HOG, I experienced riding in a state I'd never ridden before. Vermont's Green Mountains, curvy roads, and friendly people already have me planning a return trip.