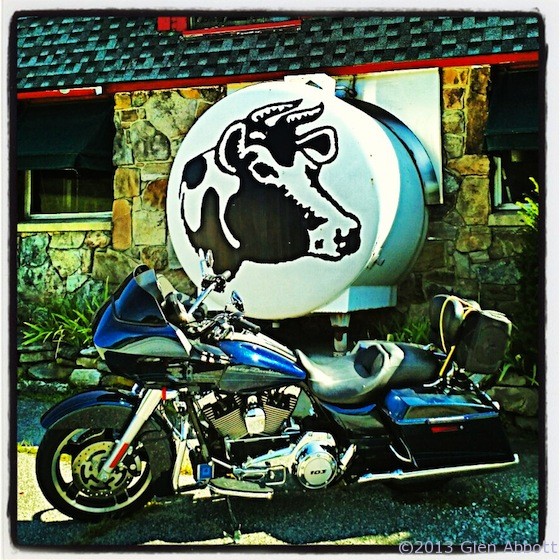 If you'll pardon the expression, Vermont has a buttload of dairy farms. Nearly 1,000 of them as of 2012. And each farm averages 130 cows.
That's a buttload of cows.
Not bad for a state that ranks 49th in terms of population, and 45th in total land area, in the US. Vermont's dairy industry accounts for 70 to 80 percent of its annual agricultural sales, so I'm tempted to use the word "buttload" again here, but I won't. There are only so many buttloads a reader can take. And I'm well aware that I've already abused my literary license here — but sometimes it just feels good to be able to use a word online that one would generally never use in a print article.
But I digress.
My reason for traveling to Vermont was to ride in and write about the Harley Owners Group's inaugural Iron Adventure Run; which was quite enjoyable. There were self-guided and group rides throughout the state, including one to Ben & Jerry's Ice Cream for a factory tour and generous free samples.
The above photo was taken at another Vermont dairy farm that I happened to pass while returning from Ben & Jerry's– unfortunately I didn't write down the name. But you can be sure there were a buttload of cows there.