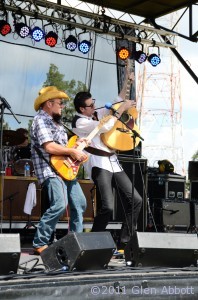 [Houma, LA] — Louisiana's wetlands are one of the state's most precious natural resources. In addition to providing protection from storm surges during hurricanes, wetlands replenish aquifers and nurture a variety of wildlife. But the actions of man are slowly — perhaps not so slowly — destroying this giver of life.
"We're losing an acre of land an hour out here," Tab Benoit tells me. Benoit is a well-known Blues guitarist and environmental activist. He is founder and president of Voice of the Wetlands, an organization dedicated to raising awareness of Louisiana wetlands and the need for its preservation and restoration.
Benoit started the Voice of the Wetlands Festival eight years ago in his hometown of Houma, enlisting support from friends in the musical community. "We let the music do the talking," he explains. Held on the grounds of Southdown Plantation House, a historic nineteenth-century sugar plantation, the festival offers three days of food, music, and art. This year's edition took place over the weekend of October 7th through 9th.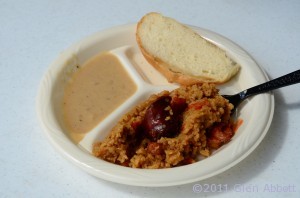 Saturday was a perfect fall day in South Louisiana — i.e: sunny and 80 degrees — so I fired up the scooter and headed to Houma, about an hour southwest of New Orleans. Arriving at Southdown Plantation, I made a beeline for the food tent and picked up some shrimp & sausage jambalaya — just to help set the proper mood — then strolled over to the main stage, where Jenna-Nicole Guidry was performing. The band sounded great; Jenna-Nicole has an amazing voice and I was amazed to find out later that she's only 13 years old — no doubt she has a promising musical career ahead of her. After that, Christian Serpas and Ghost Town took the stage, opening with a lively tribute to Johnny Cash.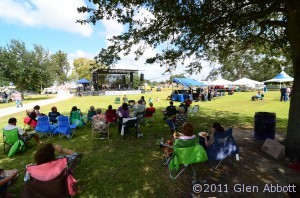 The day was picture-perfect: families in lawn chairs enjoying the music, kids tossing frisbees, the scent of cajun cooking wafting through the warm air. There was also a petting zoo and pony rides for the kids, arts and crafts for sale and a strong community vibe, all helping raise awareness for a vital cause.
"When you start looking at all the things about this place, and you realize the riches of this place and how much the country relies on it, you look at it and you go, us as America, we can't afford to lose this," Tab Benoit says. "It's our lifeblood, you know?  It's dying, and if it dies, we die with it."
FOR MORE INFORMATION:
Voice of the Wetlands: http://www.voiceofthewetlands.org
Houma, Louisiana tourism info: http://www.houmatourism.com