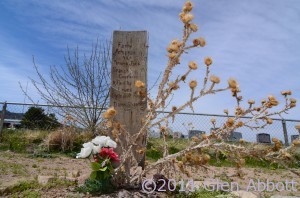 [Pioche, NV] — You may not have heard of Pioche, Nevada, but in the last half of the nineteenth century, this silver-mining boomtown had established quite a reputation for itself. The town's 1873 tax records list 78 saloons and 34 brothels, numbers probably more than sufficient for its 6,000 residents. Back then, disputes were settled in the most expeditious manner possible, which more often than not resulted in at least one of the aggrieved parties staring down the wrong end of a gun. Local legend has it that 72 shooting victims were buried in the town's Boot Hill cemetery before the arrival of a single decedent due to natural causes.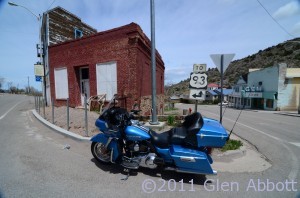 "This town made Deadwood and Tombstone look like kindergarten," Jane Humphrey claims. Humphrey is a tour guide at Pioche's "Million Dollar Courthouse," which was built in 1872 for considerably less than that amount. However, due to inefficiency and corruption, that's what it cost taxpayers by the time the construction debt was paid off in 1937.
"This was the most corrupt town in the west," Humphrey continues. "In the 1860s and 1870s, judges and sheriffs here made between $40,000 and $60,000 per year in bribes." Nowadays, Pioche's population is considerably smaller than it was then (less than 1,000 today), and  its citizenry and officials appear to be more friendly and upstanding. I visited the town earlier this year as part of my Nevada "Lonely Highways" tour, about which I've written several earlier posts.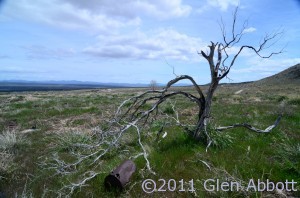 Pioche is located in the high desert about 180 miles northeast of Las Vegas on U.S. Route 93. You can visit Boot Hill and walk among its wooden grave markers (Humphrey says the markers are original, but in truth, they look a little too well-preserved to be 140 years old), and you'll see the early 1900s aerial tram and its buckets which transported ore from the mines. If you're lucky, Humphrey will lead you on a free tour of the Lincoln County ("Million Dollar") Courthouse and its adjoining jail. According to Humphrey, the tiny jail was built to house 66 prisoners and had no electricity, no heat, and little natural light.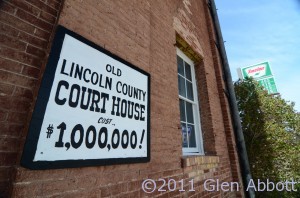 The courthouse is open for tours April 16 through October 15, from 10:00 am through 3:00 pm. Since it's closed for the season at this time, I recommend calling the courthouse at 775-962-5182 to verify the schedule before a springtime visit, or check with the Pioche Chamber of Commerce (info below).
No, it isn't Deadwood or Tombstone. But in its time, Pioche was the baddest of the bad. Come check it out for yourself.
FOR MORE INFORMATION:
Pioche history: http://lincolncountynevada.com/Lincoln-County-Nevada-Pioche.html
Pioche Chamber of Commerce: www.piochenevada.org
Nevada tourism: http://travelnevada.com