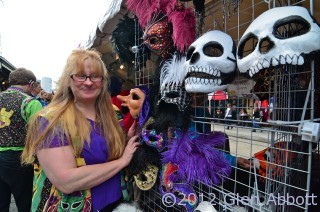 [New Orleans, LA] — With Mardi Gras breathing down our throats here in NOLA — Fat Tuesday is next week — those wishing for a last-minute, one-of-a-kind mask for the occasion would be well-served at the Mardi Gras Mask Market.
In its 29th year, the event in the French Quarter's French Market features artists from New Orleans and across the country displaying and selling their unique and original Mardi Gras masks.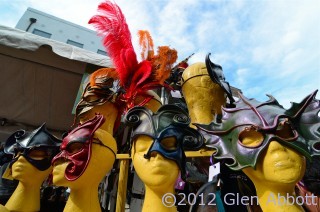 Granted, these hand-made items come at a higher price than you'd find at mass-market retailers, but whether you're into feather or leather, you're likely to find a keepsake you can hang on your wall when Mardi Gras is over.
The essentials:
Hours: 11:00 am through 6:00 pm
Friday 2/17 through Monday 2/20
The French Market/1008 N. Peters St./NOLA
Schedule and entertainment: http://www.frenchmarket.org/events/