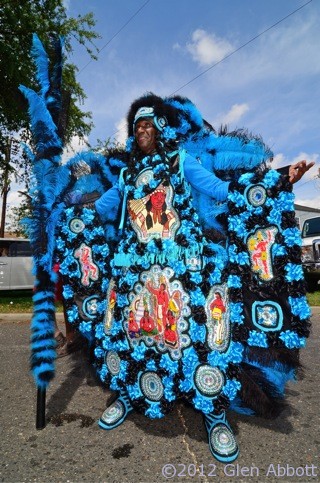 [New Orleans, LA] — "Super Sunday" in New Orleans refers not to a well-known football game or a political primary, but instead to a tradition of elaborate spectacle and ritual for the Mardi Gras Indians.
Every year on the third Sunday of March, groups of elaborately-costumed tribe members gather at a park in Mid-City, then march through the streets in an explosion of sound and color.
Wearing handmade costumes of brightly-colored feathers and intricately-sewn beadwork, the Indians proudly strut their stuff; it's part parade, part street festival, and completely entertaining.
To learn more about the history and traditions of Mardi Gras Indians in New Orleans, check out the following website:
http://www.mardigrasneworleans.com/mardigrasindians.html
Here are some highlights from "Super Sunday 2012:"