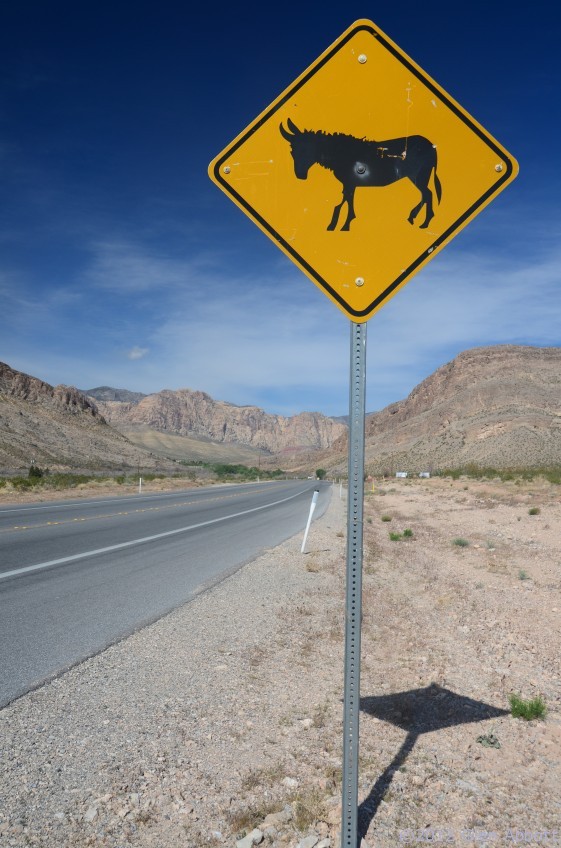 It's always best to keep an eye out for jackasses in the roadway, whether you ride a motorcycle or drive a car. I found this sign on the road leading into Red Rock Canyon, Nevada, and there actually were some jackasses nearby — beside the road, not in it.
If you've never been here, it's absolutely stunning, and only a 30-minute drive from Las Vegas. The highlight is its 13-mile scenic loop — well-worth the price of admission: $7 for a car, $3 for a motorcycle.
Stay tuned — in a future post, I'll have more photos from Red Rock Canyon's scenic loop.
For more information on Red Rock Canyon National Conservation Area:
http://www.blm.gov/nv/st/en/fo/lvfo/blm_programs/blm_special_areas/red_rock_nca.html