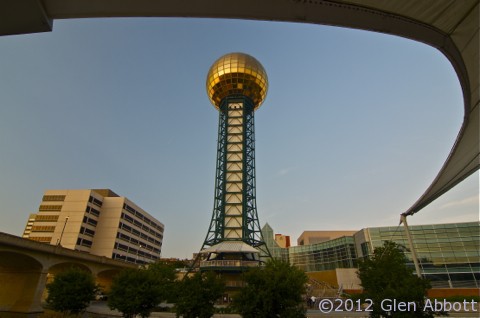 [Knoxville, TN] — 2012 marks the 30th anniversary of the Knoxville World's Fair. "Energy in Motion" was the exposition's theme, and the Sunsphere was its iconic symbol.
The 266-foot tower, with its gold sphere, represents the sun, in keeping with the fair's theme. It features a public observation deck offering a 360° view of downtown Knoxville.
During the fair, it cost $2 to ride the elevator to the observation deck, but today admission is free.
World's Fair Park, the site of the fair, is adjacent to the Knoxville Convention Center on a 70-acre site that includes fountains, streams and a lake, walking paths, and an amphitheater.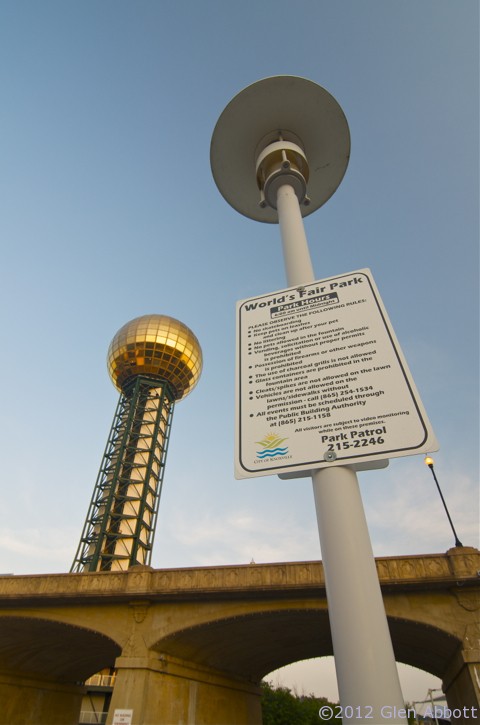 FOR MORE INFORMATION:
World's Fair Park
1060 World's Fair Park Dr.
Knoxville, TN 37916
Official website: http://worldsfairpark.org/worlds-fair-sunsphere.html
More facts and figures: http://www.sunsphere.info/
Knoxville tourism: http://www.knoxville.org/
Tennessee tourism: http://www.tnvacation.com/