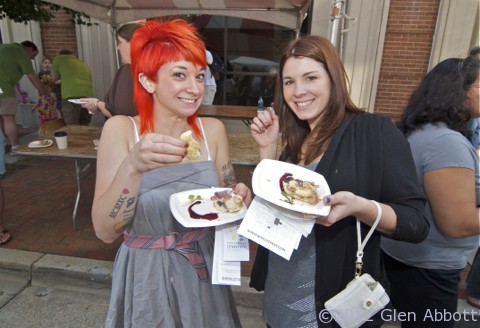 [Knoxville, TN] — It's the ultimate Southern comfort food (well, besides Jack Daniel's — I'm pretty sure whiskey is a food, right?).
Naturally, I digress. Let's get back to biscuits — a simple food item, yet so emblematic of Southern culture.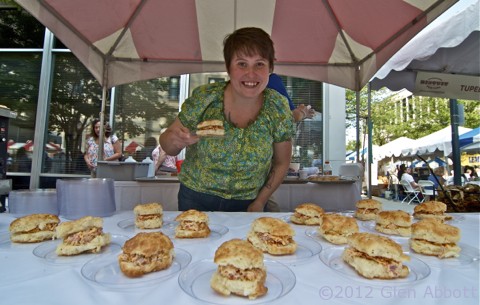 "Biscuits are one of those elemental foods that resonate with people," says John Craig. "It means something. People have memories related to biscuits, particularly in the South. It's just a great starter food, if you will, for food enthusiasts."
Craig is the organizer, and self-proclaimed "Biscuit Boss" of the International Biscuit Festival, held in Knoxville, Tennessee this past weekend.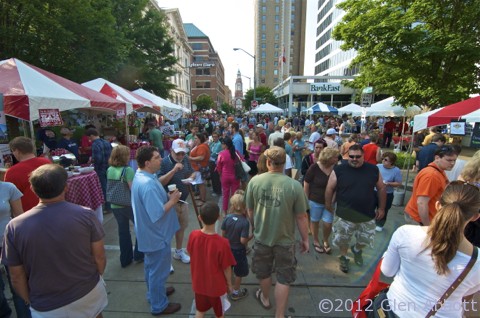 The one-day festival attracted a record crowd of 20,000 biscuit lovers this year, and featured a biscuit bake-off, a biscuit songwriting competition (won by a Mr. Jimmy Johnson for his composition "Your Biscuits Make Me Soooo Happy"), and the crowning of "Miss Biscuit 2012" (won by a Miss Erin Sullivan, in case you were wondering).
And, of course, more biscuits than you could shake a spatula at: 20 different restaurants and 30 vendors offering everything biscuit. The annual festival takes place on a section of Market Street designated "Biscuit Boulevard," just south of Knoxville's historic Market Square.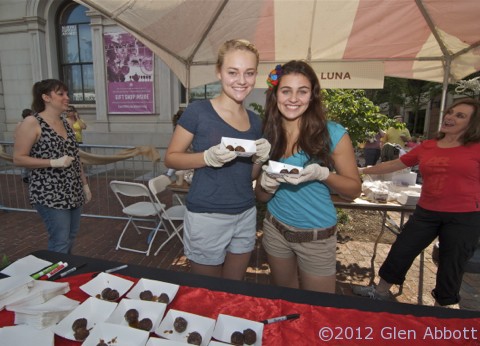 Tennessee has always been one of my favorite motorcycle-riding destinations, so I jumped at the chance to visit Knoxville this weekend as part of a press tour sponsored by Tennessee's Department of Tourist Development. I'll have upcoming posts about the Museum of Appalachia and the American Museum of Science & Energy (Oak Ridge, Tennessee and the Manhattan Project), among other highlights.
Stay tuned.
FOR MORE INFORMATION:
International Biscuit Festival: http://biscuitfest.com/
Knoxville, TN Tourism: http://www.knoxville.org/
Tennessee Tourism: http://www.tnvacation.com/
PHOTO GALLERY: