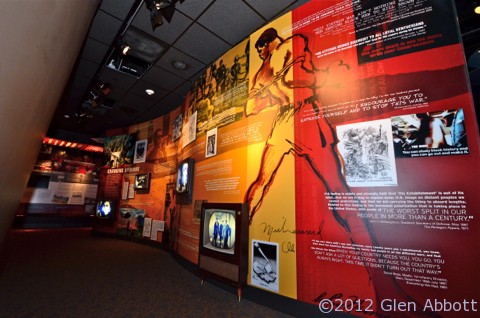 [Louisville, KY] — At the Muhammad Ali Center, context is everything.
If you come here expecting simply a boxing museum, you'll be disappointed. In fact, I'll admit that the Ali Center is normally the last place I'd have visited. While it's widely recognized that Ali was perhaps "The Greatest" boxer ever — in fact, that was one of his nicknames — visiting a museum devoted to boxing doesn't rank high on my to-do list.
Thanks to Travel South — a regional organization devoted to marketing travel in the Southern U.S., who invited me to their annual Showcase in Louisville, KY — I had the opportunity to tour the Ali Center along with other Louisville attractions.
And I'm glad I did.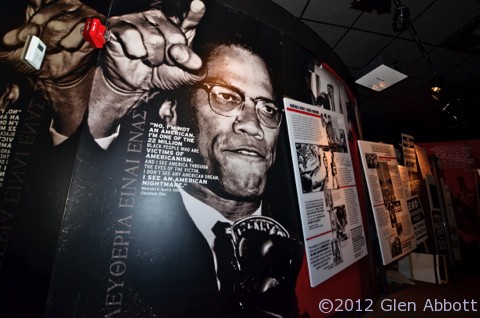 I discovered the Muhammad Ali Center is a reflection of the turbulent 60s, a time during which a young Muhammad Ali (born Cassius Clay) rose to worldwide prominence through his boxing prowess. From humble beginnings, the Louisville native went from amateur boxing success in the 1950s, to an Olympic gold medal in 1960, to three World Heavyweight Champion boxing titles during the 1960s and 1970s. Ali retired in 1981, and was subsequently diagnosed with Parkinson's Disease in 1984.
Ali's career coincided with boxing's "Golden Age," and his bouts had colorful names, such as "Rumble in the Jungle" (Zaire, 1974), and "The Thrilla in Manila" (Philippines, 1975). The boxer was known for his poetic taunting of opponents and bombastic self-promotion ("Float like a butterfly, sting like a bee," for example).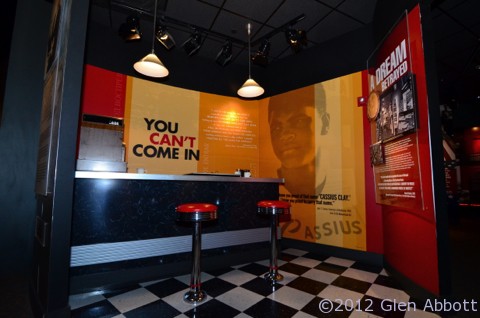 The era in which the fighter rose to prominence features prominently in the museum's exhibits, providing historical subtext and context: the Civil Rights movement, the Vietnam War, Malcom X, Martin Luther King, Jr., Robert Kennedy, and others add historical depth and breadth to the exhibits.
"If you come here you'll find Muhammad Ali was much more than a boxer," museum communications associate Casey Harden told me. "He was a man who stood by his convictions no matter what. He stood up for what he believed in. It's a very humbling exhibit, and you'll find he was a very humble man."
For more information:
Muhammad Ali Center
144 N. Sixth St.
Louisville, KY 40202
502-584-9254