[Lafayette, LA] — Louisiana's state HOG rally (April 19-21 in Lafayette, LA) marked the start of a busy rally season for members of Harley Owners Group.
More than 2,500 HOG members rode to Lafayette for the 3-day event, which featured guided rides (including one to the Tabasco sauce factory in Avery Island), food, music, and events.
Musical entertainment was provided by Wayne Toups & ZyDeCajun for the opening night dealer party at Cajun H-D, and 70s supergroup Bachman & Turner (formerly Bachman Turner Overdrive) wrapped things up for the closing event at the Cajundome Convention Center.
In between, there was a whole lot of Cajun food, music, and camaraderie. In addition to ample opportunities to get out, ride, and explore the area, there was a motorcycle "flag parade" to downtown Lafayette, a biker skills competition, biker games, and a people's choice motorcycle show.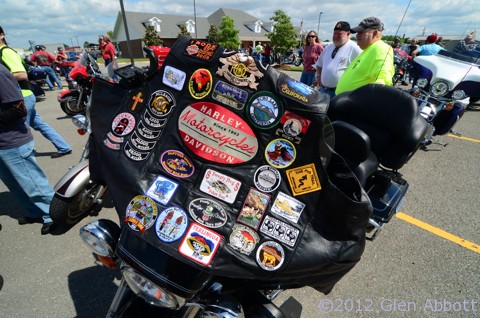 There are 47 HOG state rallies in all, which are open to all HOG members, whether or not you are a member of a local chapter. Each rally offers its own unique experience, with the opportunity to meet and socialize with other enthusiasts and explore new areas.
For me, it was a somewhat new experience — I hadn't gone to a state HOG rally since 1994  — and I had a great time.
HOG magazine asked me to attend and write about it from the perspective of someone who hasn't regularly gone to HOG rallies; the story will be in the upcoming July issue (#16).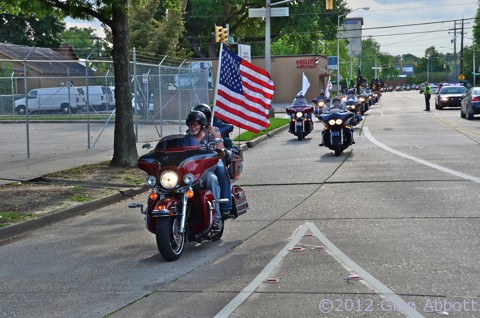 HOG state rally schedule (you may be asked to log into the members-only HOG site): https://members.hog.com/website/events/events_state_rallies.jsp
Check out the photo gallery [please note that HOG requested I only post photos that I didn't submit with the article, so be sure to read the article when published for more photos]: