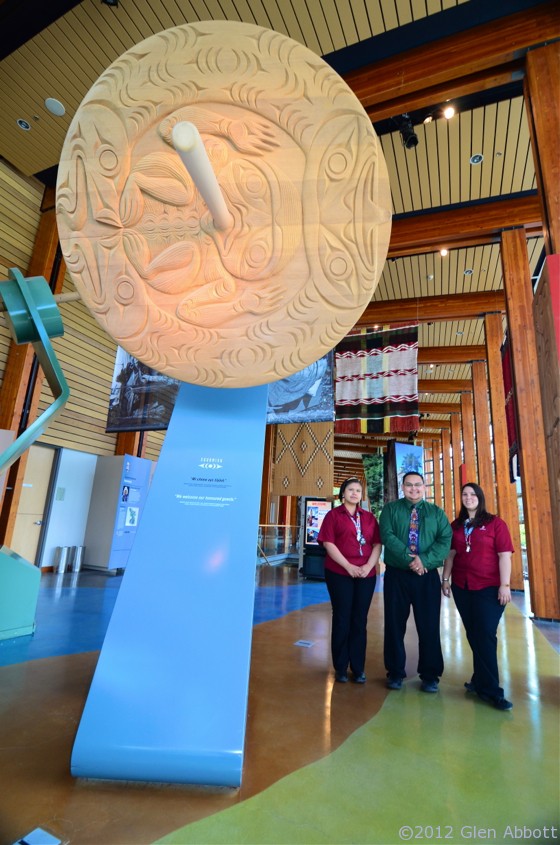 [Whistler, BC Canada] — Canada, like the U.S., has a rich history of indigenous peoples. Among the three primary groups — First Nations, Inuit, and Métis — Canada's Aboriginal population today numbers over one million, according to the 2006 Canadian census.
And just as in the U.S., these groups have historically faced discrimination and other challenges, including joblessness, poverty, and health issues.
Many native groups are working today to improve their futures as well as preserve their past. In Whistler, British Columbia, two First Nations tribes — the Squamish and the Lil'wat Nations — worked together with Whistler's government to create a world-class cultural center.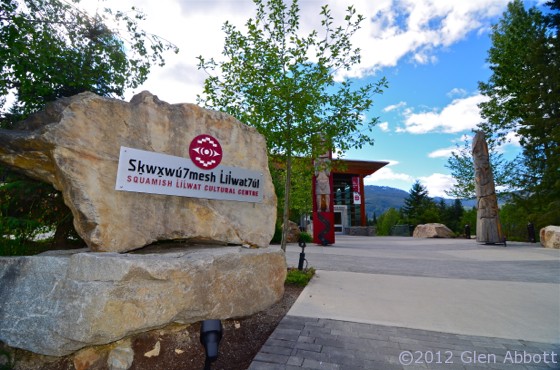 Opened in time for Whistler's 2010 Winter Olympics, the 30,000-square foot, 3-story center features a Great Hall, theater, arts and cultural exhibits, as well as a Squamish Longhouse, Lil'wat Pit House, and a forest walk outside the museum.
From the center's website: "To the Squamish and Lil'wat people, the forest is a place that provides much of our sustenance – clothing, food, medicines, and raw materials for housing and daily implements. For us, the forest is like a church – it is where we can stay connected to the natural world – a place of balance, harmony, and spirituality. We must respect and protect it."
I toured the museum last year while riding British Columbia's Sea to Sky Highway by motorcycle for Harley-Davidson's HOG magazine.  While spectacular scenery, snow, sports, and skiing are a big part of Whistler's attraction, a visit to the Squamish Lil'wat Cultural Centre should definitely be another.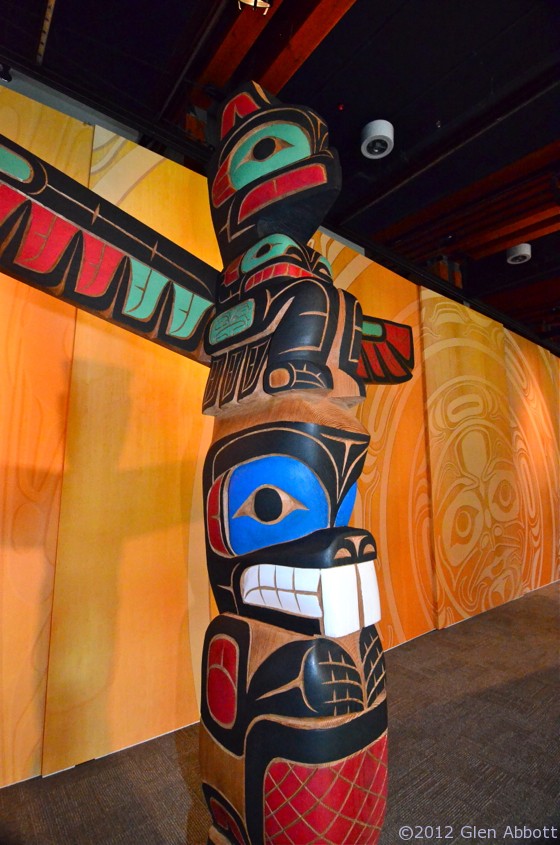 FOR MORE INFORMATION:
Squamish Lil'wat Cultural Centre
4584 Blackcomb Way
Whistler, BC Canada VON 1B4
(866) 441-7522
Tourism Whistler: http://www.whistler.com/
British Columbia tourism: http://www.hellobc.com/