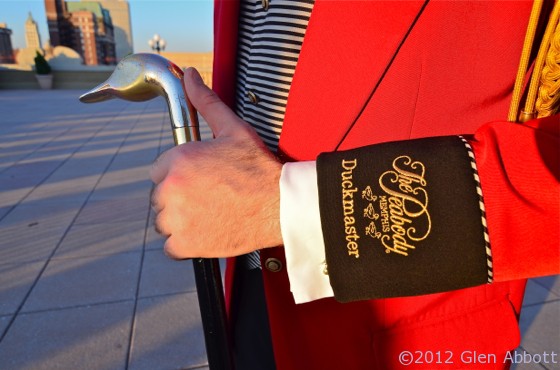 [Memphis, TN] — Given the choice,  I'd probably rather visit a brewmaster than a duckmaster (nothing personal, the duckmaster is a really nice guy, but he doesn't know how to make beer, after all); still, I couldn't resist stopping in at the Peabody Hotel while in Memphis for its renowned "March of the Ducks."
The Peabody is an elegant and historic Memphis hotel, dating back to 1869. Its lobby is sort of a monument to brass, dark wood, and marble, with an impressive fountain as its centerpiece. And every day, between 11:00 am and 5:00 pm, that fountain is home to five North American mallard ducks; one male and four females. The tradition started in the 1930s, and each team of wild ducks serves just three months before retirement to a local farm.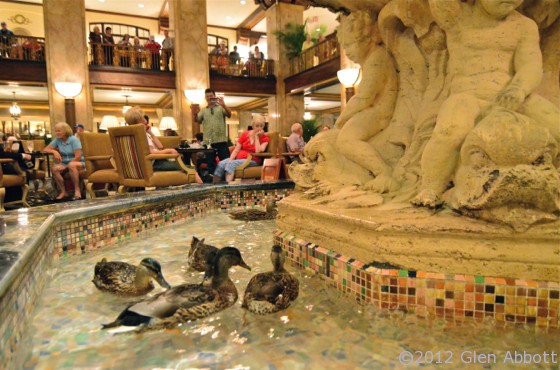 When the ducks are not "on duty" in the lobby fountain, they live in what's called the Royal Duck Palace on the hotel's rooftop. So naturally, they must be marched every day from their home on the roof to the lobby 13 floors down. And that's where the duckmaster comes in — twice daily, Anthony Petrina, who currently holds that title, rounds up the ducks and marches them to the elevator; down in the morning, up in the evening.
Petrina performs his twice-daily duties nattily attired in his custom-made duckmaster's outfit: a red blazer adorned with gold braiding on the shoulders. And he carries a special duck cane, for herding the ducks, of course.
"Ducks are very much creatures of habit," he told me. "As long as we do the same thing every day, they're willing to march."
Visitors gather in the lobby for the spectacle. John Phillip Sousa's "King Cotton March" is played, and the duck walk begins, much to the delight of spectators.
The Peabody's other two properties — in Orlando and Little Rock — also maintain the tradition with their own flocks of ducks, but if you want to see the original, you gotta come to Memphis.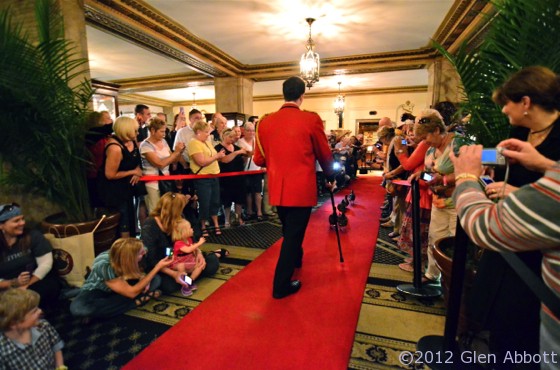 PHOTO GALLERY: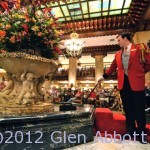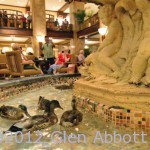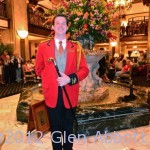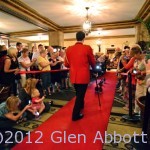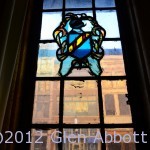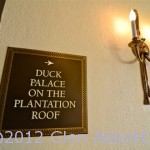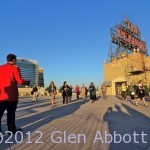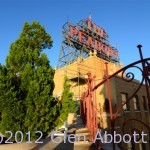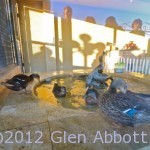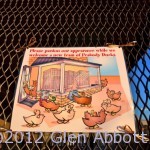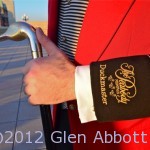 FOR MORE INFORMATION:
Peabody Hotel Memphis
149 Union Avenue
Memphis, TN 38103
901-529-4000
Peabody Duckmasters' Blog: