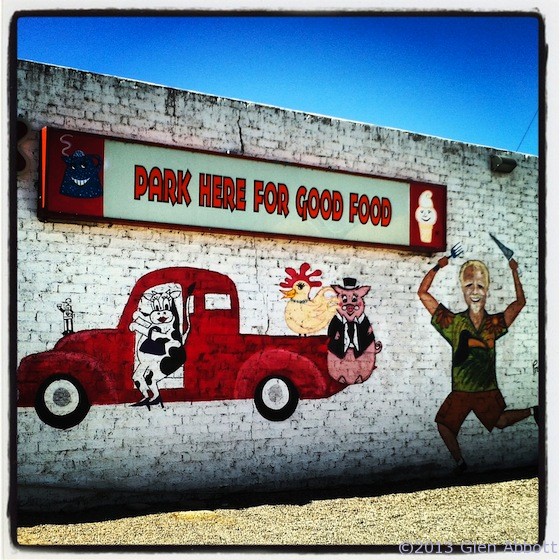 Hatch, NM — Hatch is known as the Chile Pepper Capital of the World, and hosts an annual Chile Festival.
It's also a great place to get a green chile cheeseburger, as I've written previously.
This mural and sign can be found in the parking lot in back of Sparky's, my favorite place to dine on the aforementioned burger, and I figured it was worth a picture.