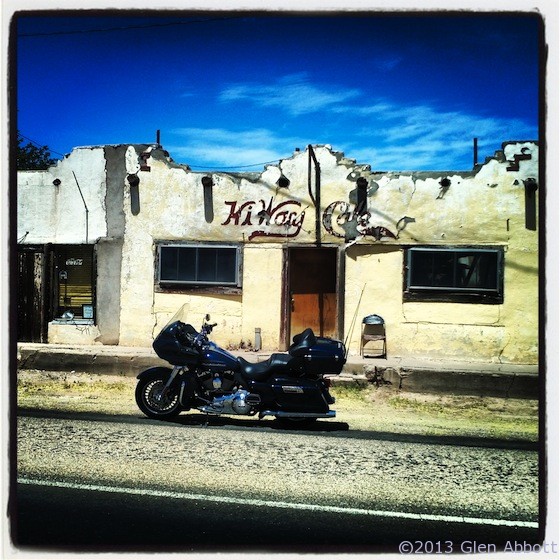 Valentine, TX — It's about 75 miles from Van Horn to Marfa, Texas. The road is wide open, interrupted only at its midpoint by the town of Valentine, population 187, the only incorporated township in the entire county of Jeff Davis.
So you could say that Valentine is somewhat isolated, and a few of its structures have clearly seen better days.
Valentine's post office is quite popular, however: each Valentine's Day, bundles of mail pour in from all over the country to get a Valentine, Texas postmark.
Passing through town on US 90, I couldn't resist this photo op, in front of an empty building with a sign reading "HiWay Cafe."
For more info about Valentine, click here.