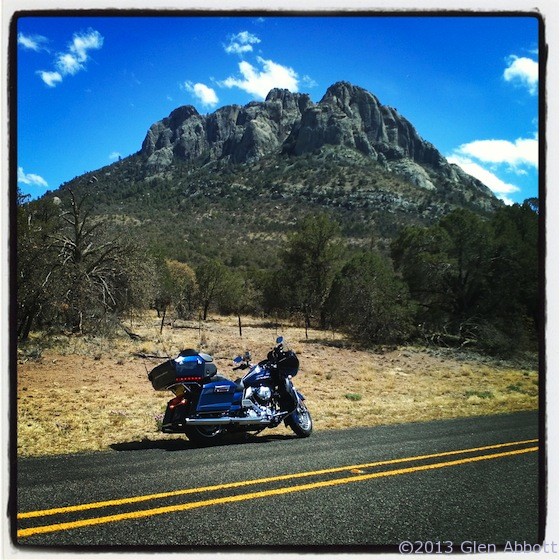 Near Fort Davis, TX — For the motorcycle rider, there's a lot to like about west Texas. Wide open spaces, desert, and mountain scenery. An 80 mph speed limit on the interstate highways, 70 and 75 mph on many of the isolated backroads.
This photo was taken on the scenic loop through the Davis Mountains, north of Marfa and west of Fort Davis. It's the kind of place you can park your bike and not see another vehicle for perhaps 10 or 15 minutes.
Wide open spaces and lonely highways — some of the best riding you'll find anywhere!