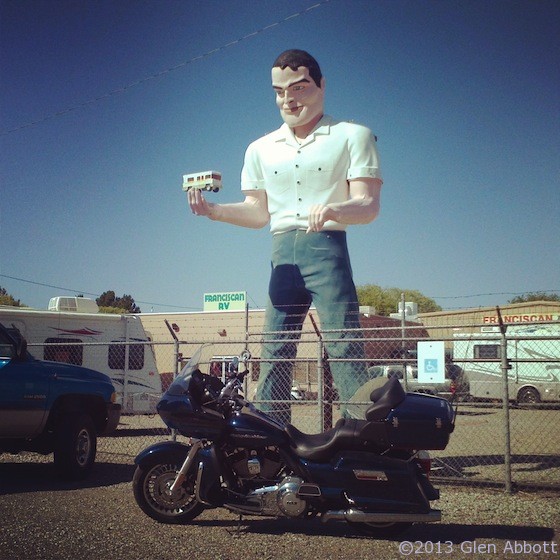 Hatch, NM — I'm a sucker for roadside kitsch, particularly muffler men.
The giant fiberglass figures were popular in the 60s and early 70s, and adorned the exteriors of Midas Muffler shops throughout the country.
Many have survived, and been re-purposed — such as this muffler man holding a toy RV for an RV dealership in Hatch, New Mexico.
Hatch is known as the Chile Pepper Capital of the World, and I traveled there recently in search of a great green chile cheeseburger at Sparky's. You can read about my first trip to Sparky's here.
A great resource for roadside kitsch of all kinds is www.roadsideamerica.com. I consult it frequently while traveling!