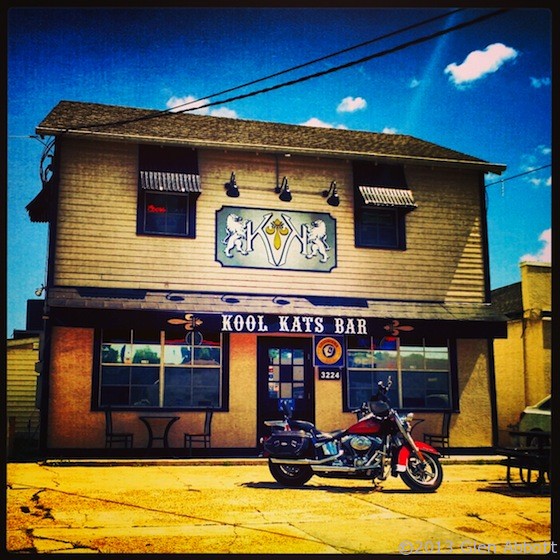 Metairie, Louisiana — Sometimes you can find great Instagram opportunities in the most unexpected places.
I've never been to Kool Kats — don't know anything about the place — but it's near my dentist's office, and after a recent appointment, I spotted a lone Harley parked out front, perfectly lit by the late-afternoon sunlight.
I knew that with the magic of Instagram, it would make a great shot.
Hope you  agree.