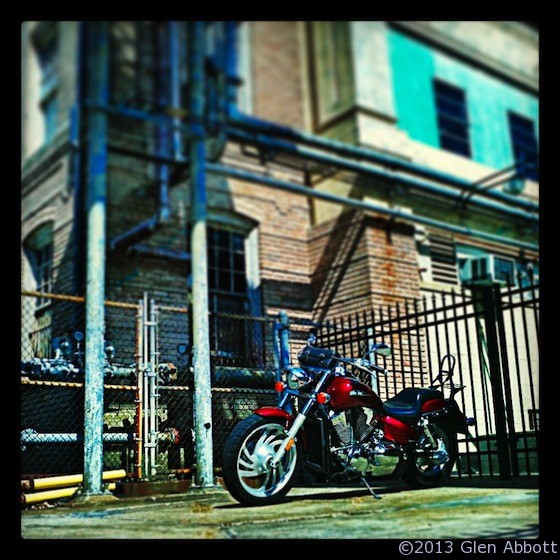 New Orleans, LA — While cruising the streets of New Orleans recently, searching for my daily Instagram fix, I spotted this red motorcycle parked in front of an old industrial building across the street from Touro Infirmary in the Garden District.
I liked the contrast between the shiny new bike and the drab industrial building.
Minutes after I took the photo, a man emerged from Touro, hopped on the motorcycle, and moved it across the street. I guess since he'd been parked in an area marked "no parking," he thought I was taking the photo to somehow turn him in to authorities.
Dude, that's not how I roll.
Peace out.