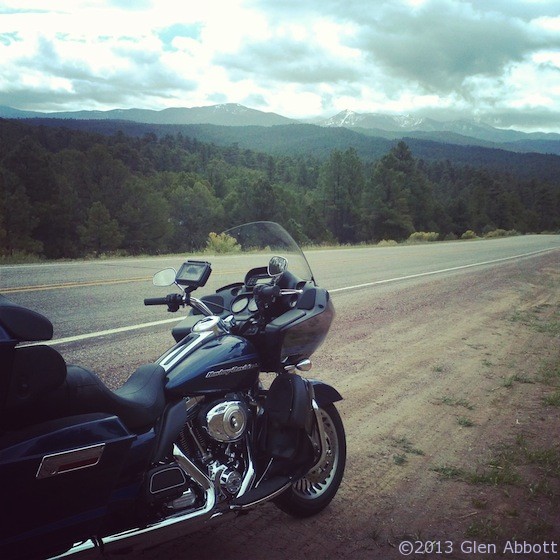 New Mexico's "High Road to Taos" scenic byway offers an abundance of, well, scenery.
Yesterday's post gave you a look at the southern part of that route — a very desert-like vista. Today's post reveals the view a little farther north, with the snow-capped Sangre de Cristo Mountains in the distance.
Quite a contrast, considering it's less than 100 miles between Santa Fe and Taos.
This definitely is a ride you don't want to miss.
For more information:
New Mexico Tourism: www.newmexico.org