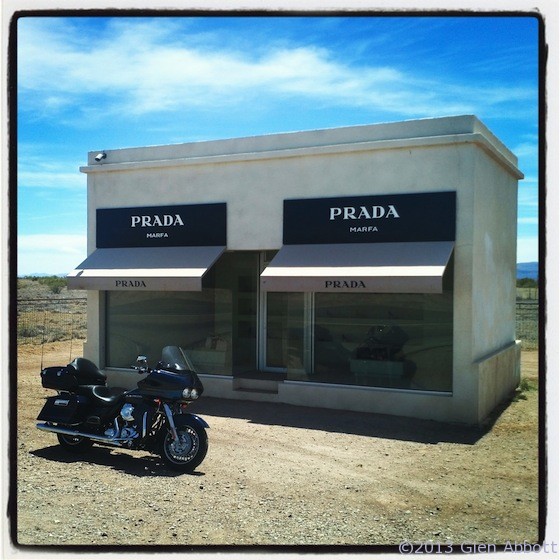 Valentine, TX — It's about 75 miles from Van Horn to Marfa, Texas on US Highway 90. It's a lonely and beautiful ride, with just one town between the two cities.
So it's somewhat surprising — if you're not expecting it — to come upon this small building situated on a gravel lot alongside the highway with Prada merchandise visible behind its large showcase windows.
I'd previously heard about this art installation (you can read the Wikipedia entry here), but I didn't realize it was situated right in the middle of nowhere, west Texas, and I blasted by doing about 75 mph before realizing I'd just passed it.
A quick turnaround, and here's the resulting photo.
What do you think?