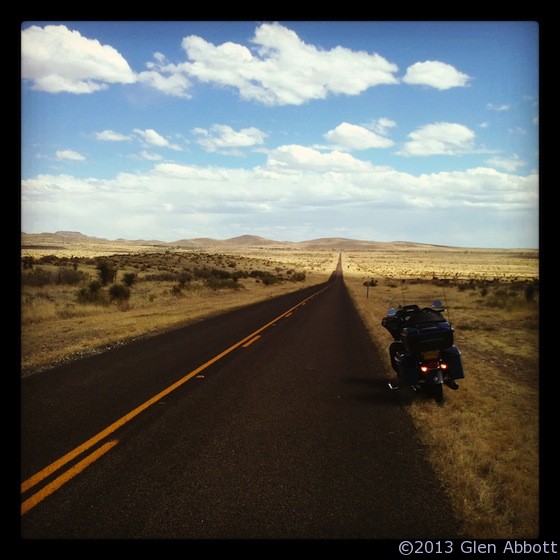 Somewhere between Van Horn and Marfa, Texas — It's 75 miles from Van Horn to Marfa on US Hwy 90, and there's exactly one town along the way.
Much of the time, this is what you'll see: a whole lotta wide-open highway.
The speed limit is 75 mph most of the way, but you'll be tempted to go faster, as I was.
Fortunately, I didn't run into any law enforcement personnel along the way, although I did have an encounter several days later on another empty west Texas highway (I was let off with a warning — a little respect can go a long way sometimes).
'Nuff said.