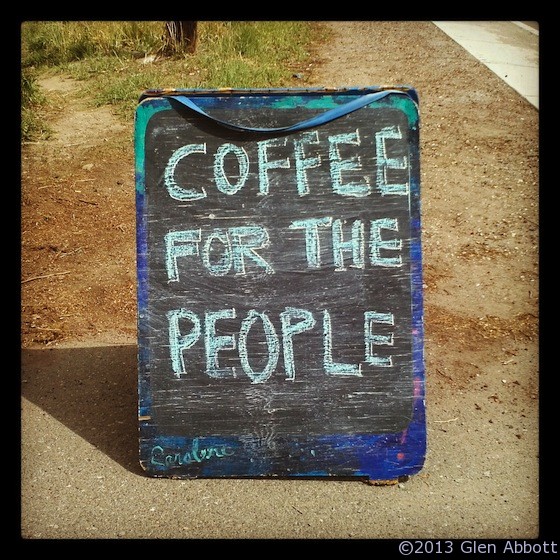 Taos, NM — Taos is a wonderfully scenic town nestled in the Sangre de Cristo Mountains of north-central New Mexico.
This chalked sign outside a local cafe made it abundantly clear that I'd found a place that served people, rather than goats, chickens, and whatnot.
After all, one can never be too careful while on the road.
Taos tourism: http://taos.org
New Mexico tourism: www.newmexico.org