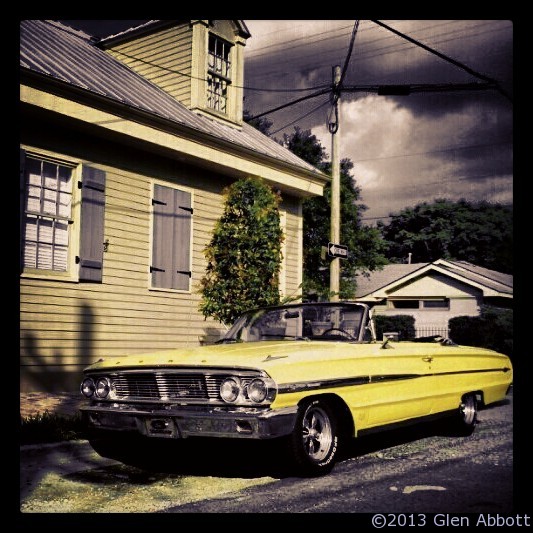 New Orleans, LA — Cars from the 1960s are irresistible to me.
So while riding around recently in New Orleans' Uptown district,  this striking, early-60s Ford Galaxie convertible caught my attention. I think it's a 1964 model, but I'm not absolutely sure.
Its shining chrome and bright-yellow paint, plus the fact that it's parked outside a yellow house, makes for a compelling color combination.
To read an earlier post in which I attempted to explain my fascination with classic 60s American cars, follow this link.