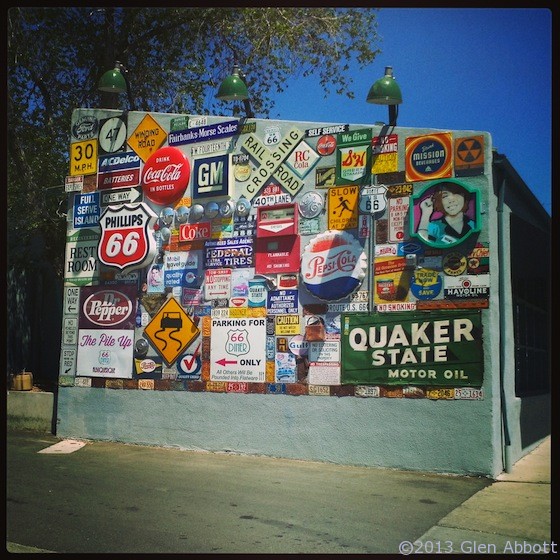 Albuquerque, NM — The phrase "Route 66" conjures all sorts of nostalgia.
This iconic road, established in 1966, spanned almost 2,500 miles from Illinois to California and was an important cross-country route before being rendered obsolete by the interstate highway system.
Many of its remaining sections are now designated "Historic Route 66," including this one through downtown Albuquerque, New Mexico, where vintage signs decorate a wall outside the 66 Diner.
Just one more reason to get your kicks on Route 66.
____________________________________________________________________________
For more information:
National Historic Route 66 Federation: www.national66.org
America's Byways Route 66: http://byways.org/explore/byways/2489
New Mexico Tourism: www.newmexico.org
Albuquerque Tourism: www.itsatrip.org