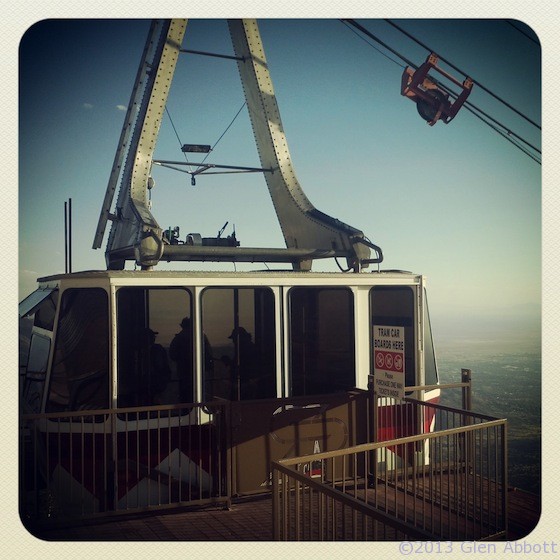 Albuquerque, NM — From 10,000 feet atop Sandia Peak, the view is pretty damn good.
From there, you look down on the Cibola National Forest, the northern Rio Grande Valley, and the city of Albuquerque.
Completed in 1966, each of the tram's two cars transports up to 50 passengers at a time, making an average of 10,500 trips per year. The journey — 2.7 miles up the mountainside — takes about 15 minutes.
At its highest point, the tram is about 1,000 feet above the rocky surface.
As an interesting aside, from a certain point on the way up or way down the mountain, you can see bits and pieces of the wreckage of a TWA passenger plane that crashed into the mountain in 1955, killing 16 people.
____________________________________________________________________________
For more information:
Sandia Peak Tramway website: http://sandiapeak.com
Albuquerque Tourism: www.itsatrip.org
New Mexico Tourism: www.newmexico.org