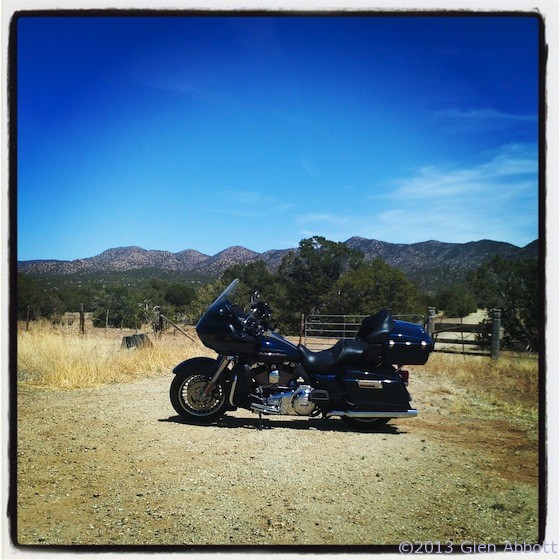 Over the last several weeks, I've been posting Instagram photos from my recent 2,000-mile road trip through northern New Mexico and West Texas.
I took over a thousand photos with my DSLR camera for the articles I'll write for HOG magazine — and probably a couple hundred smartphone photos for these Instagram posts.
I'm usually able to identify the location of my photos, but held off on running this one because, for the life of me, I can't remember where I took it.
Because I like the photo, here it is anyway — it's either New Mexico or Texas. I'm leaning toward New Mexico, but I can't say for sure. Both places are beautiful, and offer great motorcycle riding.
If you can identify these mountains, I'd love to know!
____________________________________________________________________________
For tourism info on both states:
New Mexico Tourism: www.newmexico.org
Texas Tourism: www.traveltex.com