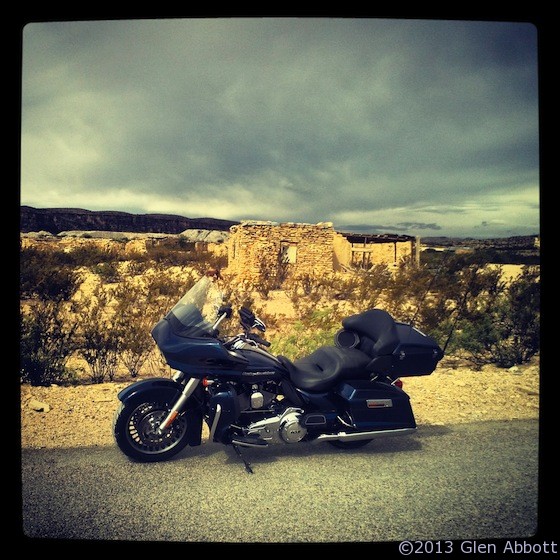 Terlingua, TX — I've previously run several photos of the west Texas ghost town of Terlingua.
Here's another, with the ruins of an early 1900s stone building in the background. Terlingua was a mining town, producing mercury — or quicksilver — until production ceased around the time of World War II.
After that, Terlingua became a ghost town, regaining popularity in the mid-1960s as a tourist destination with an annual chili cook-off.
Today, you can visit Terlingua and walk among the ruins, a welcome change from other "ghost towns" I've visited where the buildings are fenced off. It's almost like an "honor system," where you're trusted not to damage anything.
It's a quirky town populated with some quirky characters; well-worth a visit.