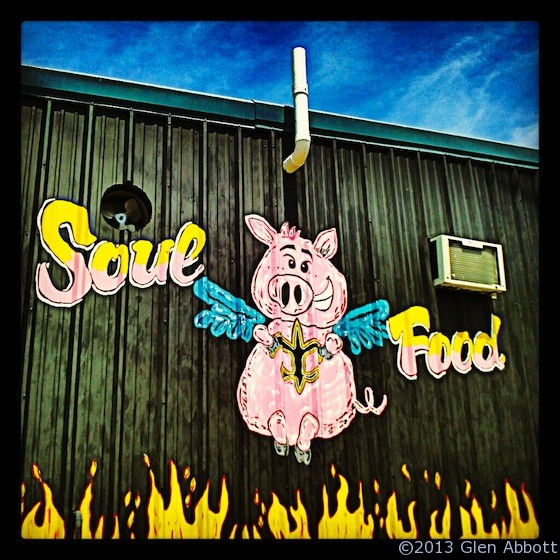 New Orleans, LA — Unique, hand-painted signs make for Instagram gold.
I found this particularly imaginative example on the side of a restaurant at the intersection of S. Claiborne and Louisiana Ave. near Mid-City New Orleans.
You gotta love the fact that the pig is holding a fleur-de-lis (the symbol of New Orleans) in its hands — or hooves, rather — as it roasts over an open flame.
____________________________________________________________________________________________________________________________________________________________________________
New Orleans tourism: www.neworleansonline.com
Louisiana tourism: www.louisianatravel.com