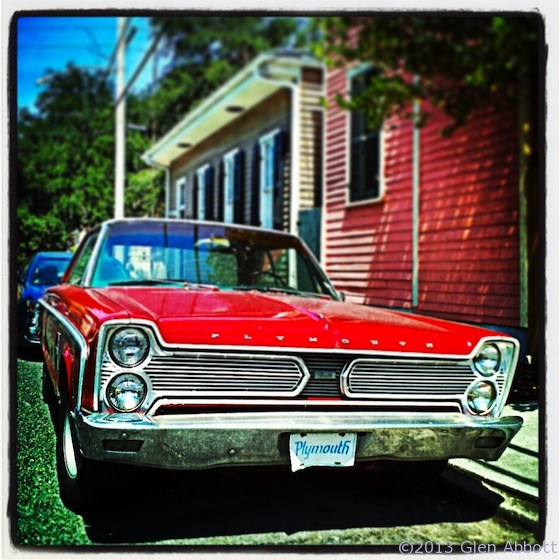 New Orleans, LA — The sixties — aside from all the peace, love, protest, and whatnot — was a time of cheap gas and cheap thrills.
A brand-new, bright-red '66 Fury like this one would have set you back somewhere between $2,400 and $3,200, depending on options. You could opt for the 318 cubic inch V-8 motor with 230 horsepower, or go all the way up to 440 cubic inches with 365 h.p.
I ran across this one parked somewhere near New Orleans' Irish Channel area, and couldn't resist stopping for a photo.