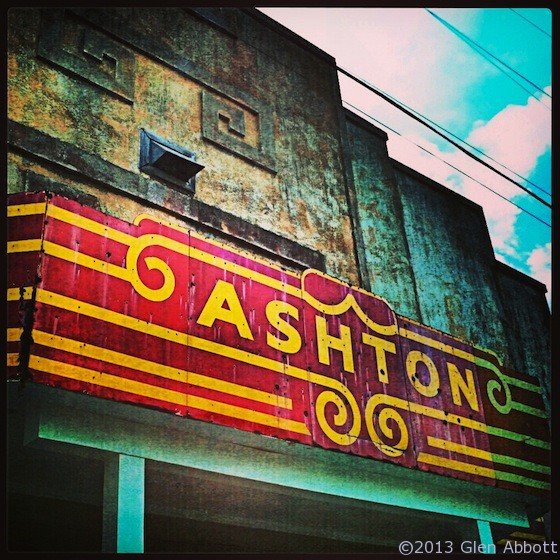 New Orleans, LA — One of the great things about living in New Orleans is that there's always a surprise lurking around the next corner. And quite often it's a pleasant one.
Riding around one day in a residential area, I came across this Art Deco marquee on an old theater building, looking quite abandoned and neglected.
Some internet sleuthing revealed the Ashton Theater opened in 1927 and closed in 1958. It's located in the 8400 block of Apple Street, in the city's Hollygrove neighborhood.
Truly an unexpected find.