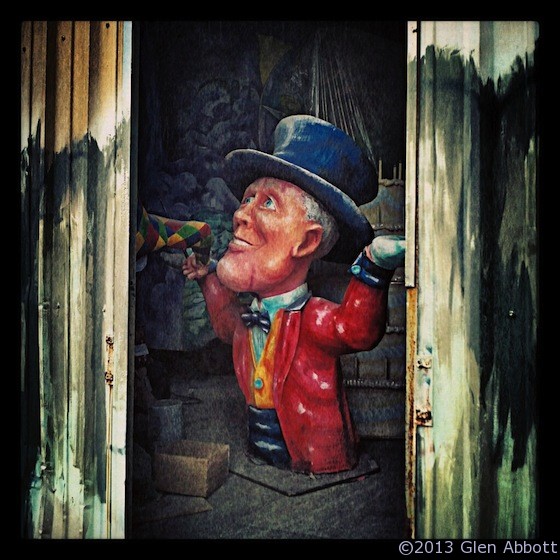 New Orleans, LA — Ever wonder where Mardi Gras floats go in the off season? Elusive as leprechauns, they're rarely seen away from the parade route.
Yesterday, in the heat of a New Orleans summer, I found an answer.
After stopping for a snowball at Hansen's Sno-Bliz, then driving up Bordeaux Street in the city's Irish Channel neighborhood, I happened across a slightly open warehouse door, and this guy was clearly visible. Just to his left, I spotted another colorful figure, which I'll post tomorrow.
Bet you can hardly wait.