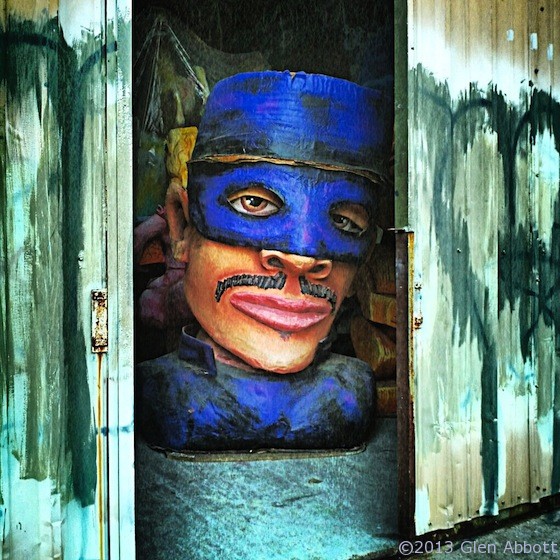 New Orleans, LA — Who is this masked man?
If you read my post yesterday, you know the backstory: a mysterious warehouse with a slightly-open door in New Orleans' Irish Channel area harbors these brightly-colored characters, waiting patiently for the next Fat Tuesday.
Get ready, it's just seven months away.