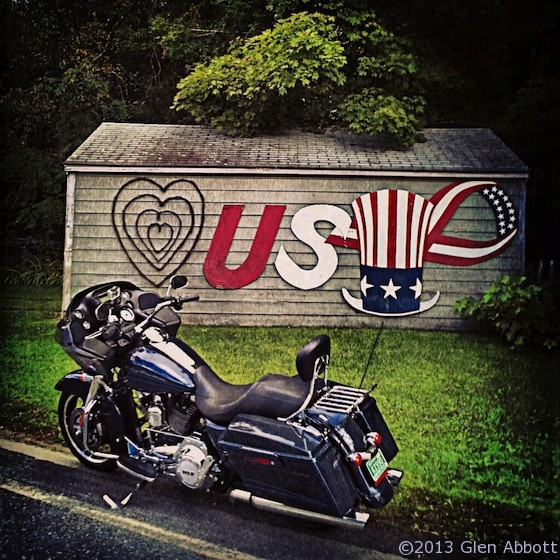 Ludlow, Vermont — Riding from Burlington to Ludlow, Vermont this past week, I came upon this storage shed decorated in a patriotic motif.
I'd gone to Ludlow to ride in and write about the Harley Owners Group's inaugural Iron Adventure Run. Anyone who's been to a HOG event knows you'll meet great people, do some great riding, and get to admire lots of great bikes. Not surprisingly, the Iron Adventure didn't disappoint on any of those counts.
Sure, Harley-Davidson is my client and I get paid for doing this, but sometimes I feel I should be paying them.
Just don't tell my boss.