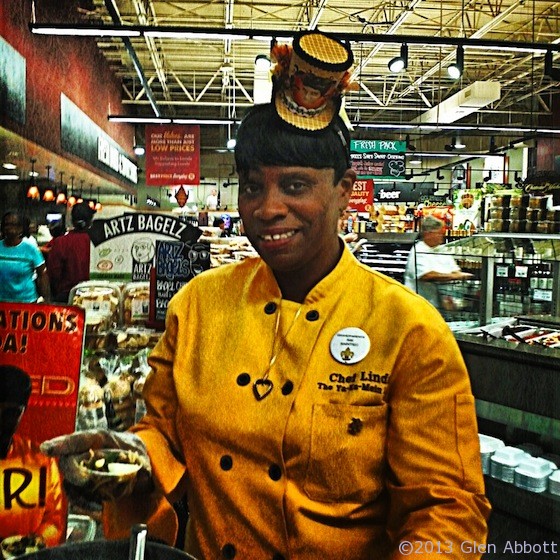 New Orleans, LA — If you've been around New Orleans, you've heard of Ms. Linda. She's the "The Ya-Ka-Mein Lady," and the proprietor of Ms. Linda's Soul Food Catering.
She has a national audience as well, having appeared on Anthony Bourdain's show "No Reservations" on the Travel Channel, and on  Food Network's "Chopped," where she won the "Pride of New Orleans" episode.
I first interviewed Ms. Linda last year, and she explained the origins of Ya-Ka-Mein, a soup that's known as "Old Sober." On any given day, you'll find Ms. Linda selling Ya-Ka-Mein and other delicious menu items at the city's fairs, festivals, and parades. The photo above was taken at Rouse's Supermarket on a recent weekend, where she was among several local chefs offering samples of their products.
To know Ms. Linda is to love her. She's a sweet person, and I'm proud to call her a friend.