Sure, it's the dead of winter and depending on where you live, it's probably not motorcycling weather, particularly if you're in the northeastern US.
Instead, pull up a chair, gather 'round the computer, and check out this photo gallery from the Colorado state HOG rally (June 26-28, 2014). The rally took place in the heart of the Rocky Mountains — Snowmass, CO, about 200 miles southwest of Denver.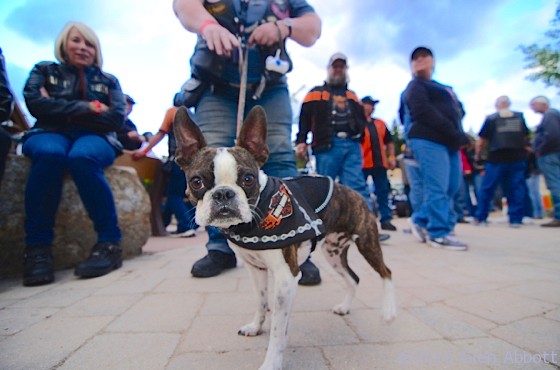 In addition to great riding, great scenery, and great people, the rally featured the ultimate "American Band" for musical entertainment — Grand Funk Railroad.
Colorado's 2015 rally is scheduled for June 18-22 in Gunnison, and promises to be another good one! Click HERE for more information.
Click on a photo to start viewing the gallery: