Chillin' at Willie's Tropical Tattoo Old School Chopper Show is a Daytona "Must Do."
And while most of the motorcycles are certainly "old school," it's not just a chopper show. In fact, there are 20 categories.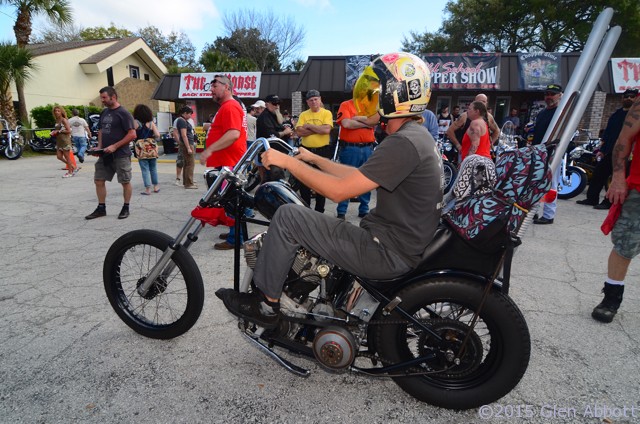 The show, held Thursday during Bike Week each year, takes place on the grounds of Willie's Tropical Tattoo (825 S. Yonge St., Ormond Beach, FL). It's not a terribly large space, so it has a more intimate feel than other shows: bikes are parked tightly together, and when things crank up, it's wall-to-wall people.
What I like about this show is its down and dirty feel. The bikes are authentic, generally not the high-dollar customs you'll see at other shows. And the crowd tends to be down and dirty as well, but in a good way: you'll see all kinds, from industry people to bikers wearing colors, but it's all good vibes and it's all about cool bikes.
Check out the photo gallery: