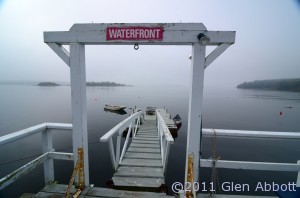 [Boothbay Harbor, ME] — It's kind of a no-brainer, but it just occurred to me that every time HOG or another magazine publishes one of my articles, I'm left with a veritable bounty of unpublished photos from the trip. Many of my motorcycle trips are 1,000 to 2,000 miles over a week or longer, and I take literally hundreds of photos, from which — depending on the magazine — anywhere from 5 to 15 are published with the article.
Most of the publications allow me to plug my blog at the end of the article ("Read more of Glen Abbott's motorcycle adventures on his blog www.TravelinGringo.com," or words to that effect). So naturally, interested readers will check out the blog. Therefore, it makes sense that I should try and coincide each article's publication with blog posts and additional photos of the trip — Duh! — can't believe I didn't think of that earlier.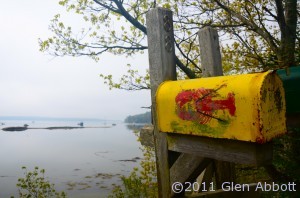 Anyway, that's my somewhat long-winded way of explaining that over the next few weeks, I'll do a bunch of photo posts from the Maine seacoast trip I did in May of this year, which appeared earlier this month in HOG magazine's fall issue  as "Lighthouses, Lobster, and Living to Ride: A Maine Coastal Cruise."
I've got a plethora of Maine photos(love that word, plethora), since it's such a beautiful state. In fact, some of the places where I stopped (Maine Maritime Museum, in Bath, is just one example), weren't included in the article as I simply didn't have enough space. Look for more on the Maritime Museum in an upcoming post.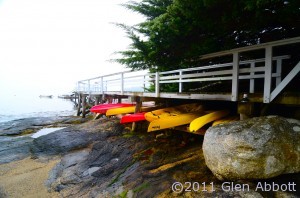 For now, enjoy a few photos of historic Boothbay Harbor, a wonderfully scenic town that can be a tourist mecca, but wasn't so crowded when I stayed there in late May. Here is a paragraph from my story:
"Morning over Boothbay Harbor dawned with mist and fog; water and sky blended in a luminescent white blanket. A lone lobster boat puttered past, disappearing into the mist. Floats marking submerged lobster traps bobbed on the water, and birds circled quitely overhead. A foghorn sounded from somewhere in the distance. It was a picture-perfect scene, a lasting final impression of the Maine seacoast."
Welcome to Maine month on the Travelin' Gringo!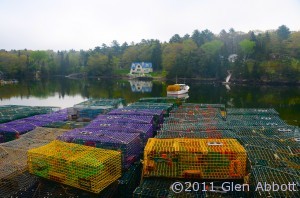 FOR MORE INFORMATION:
Maine Office of Tourism: www.visitmaine.com
Boothbay Harbor Region Chamber of Commerce: www.boothbayharbor.com