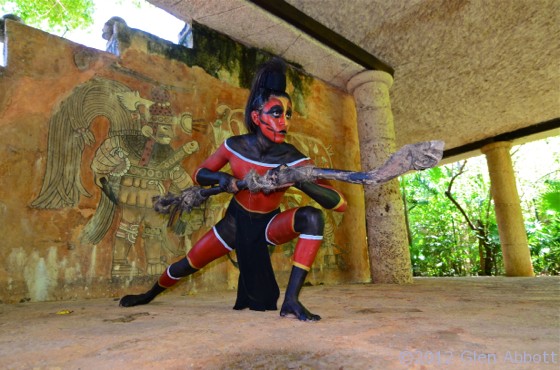 [Quintana Roo, Mexico] — Xcaret is kind of like Disneyland, if Disneyland were a pre-Hispanic theme park. But instead of Mickey Mouse, here you'll find Ek Chuah (the God of Cocoa), Rattlesnake, Jaguar, Owl, and White Death. You gotta love White Death, if only for the name (just try and imagine a Disney character with a name like that!).
Xcaret, in Mexico's Riviera Maya, promotes itself as an eco-archaelogical park, with attractions highlighting Maya culture and showcasing the region's natural beauty.
During a recent travel writer's conference, our group was treated to a photo op with these characters from Maya mythology — a most impressive presentation.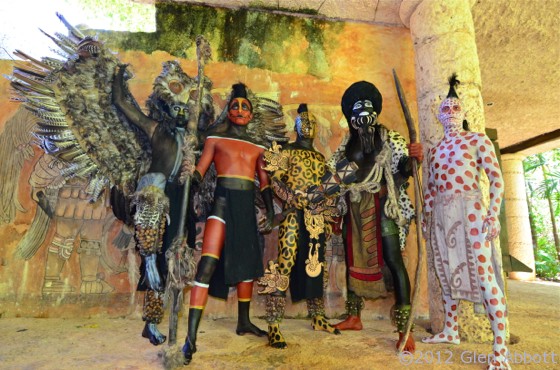 FOR MORE INFORMATION:
Xcaret Mexico
Chetumal-Puerto Juarez Federal Highway, Km. 282.
Solidaridad, Quintana Roo, Mexico
(888)-922-7381
Mexico's Riviera Maya: http://rivieramaya.com/
Mexico Tourism: http://www.visitmexico.com/