[Sister Bay, WI] — Could this be what they mean by a "green" building?
Arguably one of Door County, Wisconsin's most distinctive dining establishments, Al Johnson's Swedish Restaurant features live goats grazing on its sod roof.
The family-owned eatery has been around for more than 60 years, but the grass roof and its bovid caretakers were added as part of a 1973 remodeling.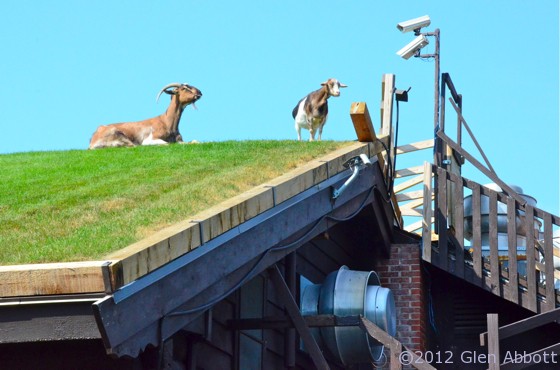 The animals get to take winters off (good thing; it gets cold in this part of Wisconsin), and every night they come down via a "goat ramp" around back and are shuttled to a nearby pasture.
Although I didn't dine there, the restaurant's menu features Swedish recipes and servers dressed in Scandinavian garb, and seems quite popular.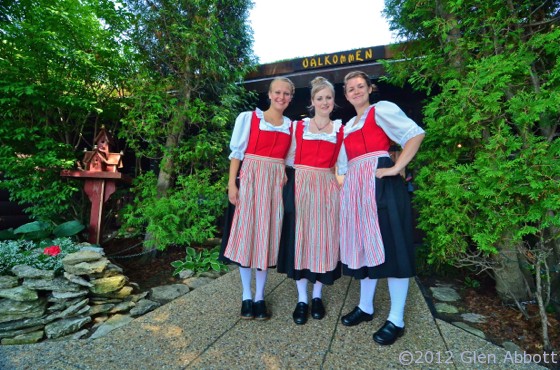 To see just what the goats are up to right this minute, the restaurant's website has a "goat cam" (actually 2 cameras): http://www.aljohnsons.com/goat-cam/
FOR MORE INFORMATION:
Al Johnson's Swedish Restaurant & Butik
10698 N. Bay Shore Dr.
Sister Bay, WI 54234
(920) 854-2626
Door County tourism information:
(800) 52-RELAX