Traveling north through Door County, Wisconsin's small towns and fishing villages, it's easy to understand why the area is sometimes called the "Cape Cod of the Midwest."
Indeed, there are many similarities, although Door County would seem to be one of the Midwest's best kept secrets. Ninety percent of its estimated two million annual visitors come from a six-state Midwest region, although the number from outside the area continues to grow. Thanks to the county's efforts to grow its tourism numbers, I'd been invited on a press trip to showcase some of the county's many attractions.
Door County's scenic 70-mile  long peninsula juts into Lake Michigan and is a popular motorcycling destination. It's about a 2-1/2 hour ride north from Milwaukee, and in fact one of the other journalists on the trip had picked up a Harley-Davidson there and rode it on the trip (not me, unfortunately, although I plan to return on a bike someday).
Without further ado, here is my Top 10 list of Door County activities:
1) Visit a cherry orchard
Door County is one of the country's top cherry producers, and is known for its tart Montmorency cherries, used primarily in pies. There are over 2,000 acres of cherries growing here, and picking season is generally from mid-July through early August. If you like to pick 'em yourself, here is a list of locations: http://www.wisconsincherries.org/buy_cherry_products/pick_your_own/index.asp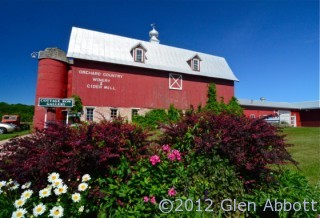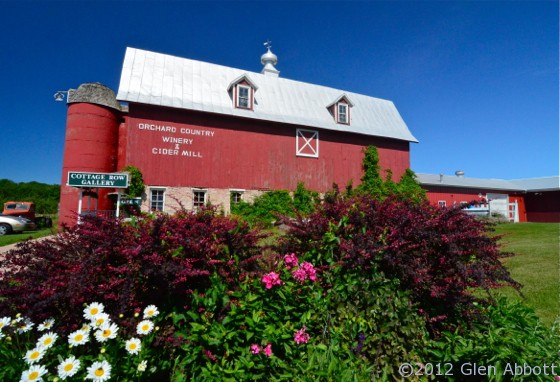 Orchard Country Winery & Market
9107 Highway 42
Fish Creek, WI 54212
2) Get ice cream at Wilson's
Wilson's Restaurant & Ice Cream Parlor has been serving up treats in the Door County community of Ephraim since 1906. A classic lunch counter and soda fountain with jukeboxes at every booth, Wilson's is a must-stop on any Door County agenda.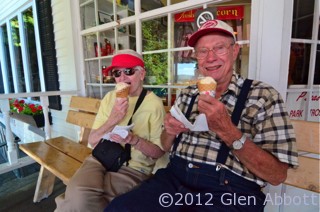 Wilson's Restaurant & Ice Cream Parlor
9990 Water St.
Ephraim, WI 54211
(920) 854-2041
3) Visit Door County Maritime Museum
"The history of Door County is its maritime history," says Bob Desh, museum director. "It's the essence of Door County; it's a peninsula surrounded by water, so you need to understand its maritime history." Located in Sturgeon Bay along the historic waterfront, the museum will help you do just that, with exhibits that include classic boats, ship models, a World War II exhibit, and a featured exhibit called "Pirates – Ship to Shore." Avast, matey!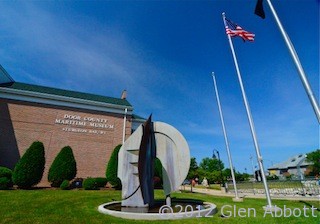 Door County Maritime Museum
120 N. Madison Av.
Sturgeon Bay, WI 54235
(920) 743-5958
4) Visit a lighthouse
With its 300 miles of shoreline, Door County claims to have the second-highest concentration of lighthouses of any county in the U.S.  A couple of good ones to tour: Cana Island Lighthouse, built in 1869, is a steel-clad, white-painted tower that is still an active lighthouse, and is one of the most-photographed light stations in the county. Eagle Bluff Lighthouse was constructed in 1868 and is located on the bluffs overlooking Green Bay at Peninsula State Park.
Door County's lighthouses: http://www.doorcounty.com/what-to-do/lighthouses
5) Gawk at grazing goats on a rooftop
Stop by Al Johnson's Swedish Restaurant in Sister Bay to see the quirky attraction of grazing goats on the restaurant's sod roof. The restaurant has been around for more than 60 years, but it was goat-less until a remodeling project in 1973. They serve Swedish recipes, and the servers dress in traditional Swedish garb.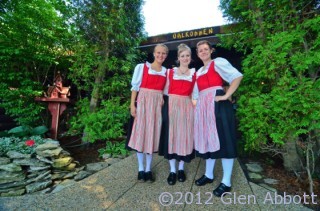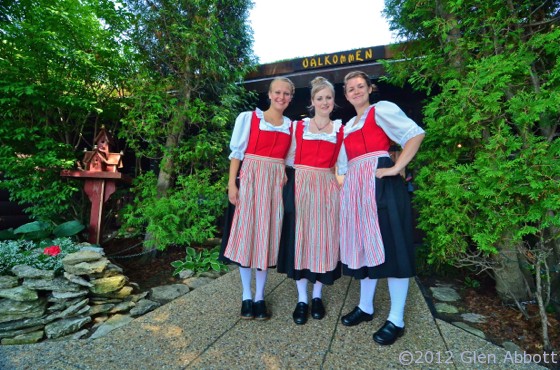 Al Johnson's Swedish Restaurant & Butik
10698 N. Bay Shore Dr.
Sister Bay, WI 54234
(920) 854-2626
6) Cross Death's Door to Washington Island
Take the ferry from the tip of Door County across the straights to Washington Island, the largest of the county's islands. Over the years, the treacherous straight claimed many ships and many lives, thus it was given the name Porte des Morts Passage, or "Death's Door Passage" by early French explorers. The 30-minute ferry ride costs $13 round trip for adults; bringing a motorcycle costs an additional $15, and a car costs $26.
Washington Island Ferry
(800) 223-2094
7) Swim at Schoolhouse Beach on Washington Island
One of only five beaches in the world that's made up entirely of smooth white limestones rather than sand.  Named for a schoolhouse built nearby in 1850, the crystal clear waters of Washington Harbor offer a quiet spot for swimming or a picnic. Go ahead, skip a stone across the water, just don't take one home with you — there's a $250 fine.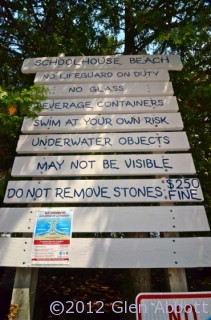 Door County beaches:
http://www.doorcounty.com/what-to-do/beaches
Washington Island tourism:
http://washingtonisland-wi.com/
8) Explore Rock Island State Park and Pottawatomie Lighthouse
From Washington Island, it's a short 15-minute ferry ride (passengers only, no vehicles) to Rock Island, a 906 acre, pedestrian-only island and one of Door County's five state parks. The island offers 10 miles of trails and Wisconsin's oldest lighthouse.
Rock Island State Park:
http://dnr.wi.gov/topic/parks/name/rockisland/
Pottawatomie Lighthouse:
http://www.dcmm.org/cana-island-lighthouse/door-county-lighthouses/pottawatomie/
9) Have dinner at a Door County Fish Boil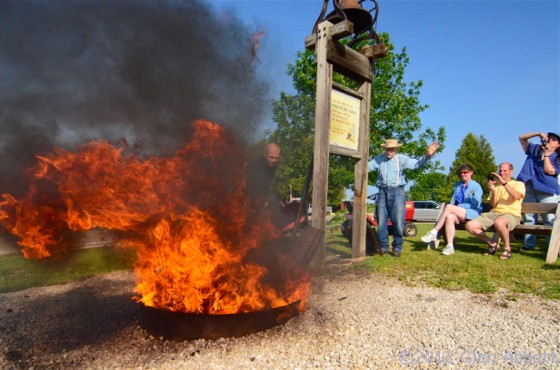 Perhaps one of the area's most famous attractions, a traditional fish boil involves freshly-caught Lake Michigan Whitefish, onions, and potatoes boiled in a cast iron kettle outdoors over a wood fire. When the meal is almost ready, the fire is doused with kerosene, causing a "boilover," which burns off the oils from the fish. It's a show, and a meal.
More info here: http://travelingringo.com/2012/07/a-good-old-fashioned-fish-boil-in-door-county-wi/
Many places in Door County offer traditional fish boils. Rowleys Bay Resort in Ellison Bay offers theirs on Monday, Wednesday, and Saturday nights, complete with a historical re-enactor.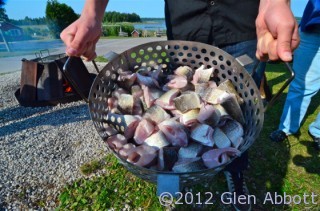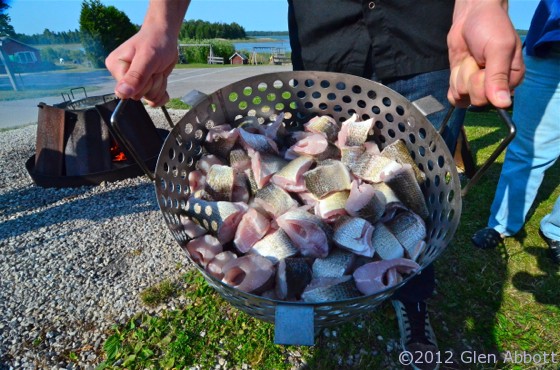 Rowleys Bay Resort
1041 County Road ZZ
Ellison Bay, WI 54210
(800) 999-2466
10) Watch a great sunset
It's hard to go wrong here. The sun sets over Green Bay – on the west side of the county – and nearly anywhere you go, the view is breathtaking — weather permitting, of course.
FOR MORE INFORMATION ON DOOR COUNTY: