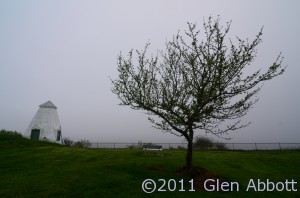 [Coastal Maine] — Lonely lighthouses, stacks of lobster pots, and mist-draped harbors. The sounds of seagulls and distant foghorns. These are a few of my Maine motorcycling memories. Earlier this year, I spent several days riding from Kittery to Calais for HOG magazine, a distance of about 300 miles. There were few tourists, as it was just before Memorial Day, the start of the traditional tourist season. I had many of the places practically to myself; just the way I like it. The Maine seacoast is a beautiful area; Bar Harbor, Boothbay Harbor, and Acadia National Park were among the trip's highlights.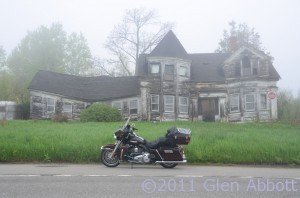 Earlier this month, I wrote about Downeast Maine, Maine lobster, and Boothbay Harbor, so I'll wrap it up with some favorite photos from up and down the seacoast that I haven't previously posted.
Look for an upcoming post in which I'll write about LL Bean, Whoopie Pies, and the Maine Maritime Museum — three disparate stops from the trip which I'll try to incorporate into one post. For now, enjoy these views of the Maine seacoast!
FOR MORE INFORMATION:
Maine tourism: www.visitmaine.com